Stone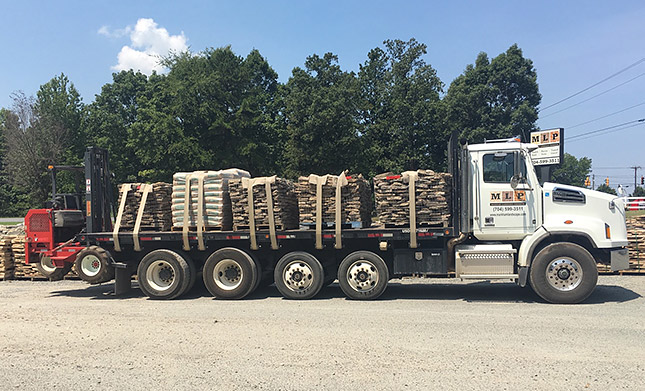 MARKHAM Landscape Products has the largest variety and inventory of building stone in the Charlotte area. We have stone for all types of applications: If you have a unique need, we can special order the stone you want.

We deliver stone with our rock truck and forklift so that we can place it where you want it.


Flagstone

|

Thin Cut Stone

|

Thick Cut Stone

|

River Stone

|

Cut Pattern Stone

|

Fieldstone

|

Boulders / Fieldstone Steppers

|

In-Stock Specialty Stone

|

Natural Veneer Stone


Thick Cut Stone
This stone is generally available in the same colors as the thin cut stone. The thickness will range from 3" to 6", and it is somewhat "chunkier" than the thin stone. This stone is generally used in larger walls or it can be mixed with the thin stone for a more varied look.

1 Special order stone only, Call or Email to check availability.

Click on the images below to view a larger display.


Elk Building Stone 1

Mohave Thick 1

Midnight Blue 1

Mt. Mist 1

Chocolate Gray 1

Black Regency 1

TN Crab Orchard Ashlar

TN Rubble Veneer

Granite Cobbles